epe foam net machine/EPE Fruit Net Cover Machine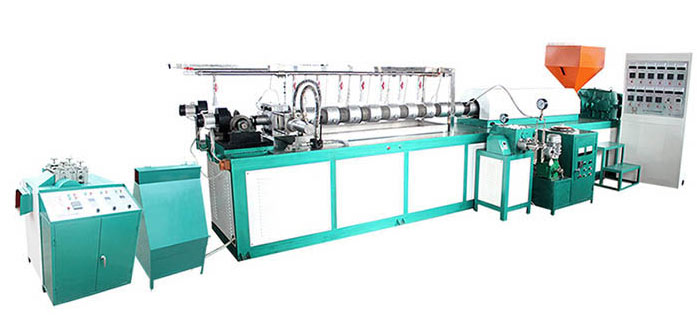 EPE foam net is a new type of flexible packaging material. Due to its unique expandable network structure and elastic foam, it is widely used in the packaging of glass products, precision instruments and various fruits.

Technical Parameter Of EPE Foam Net Machine(EPE Fruit Net Cover Machine):
| | | |
| --- | --- | --- |
| Model | FPW70 | FPW75 |
| Extruder | 70/55 | 75/55 |
| Screw Rotate Speed(r/min) | 5-50 | 5-50 |
| Foaming Ratio | 20-40 | 20-40 |
| Way of Cooling | water cooling | water cooling |
| Installed Power(kW) | 25kW | 28kW |
| Dimension(mm) | 11000x3000x1700mm | 12000x3000x1800mm |
By subscribing to our mailing list you will always be updated with the latest news from us.
The main frame of the epe foam net machine is 5.50 meters long, 0.8 meters wide and 1.80 meters high. It is welded with 10 # high-quality channel steel and is 0.20 meters wider than similar products, so that the main machine has no vibration during normal production. The side plate is made by bending so the noise is low. The water pan is welded by stainless steel.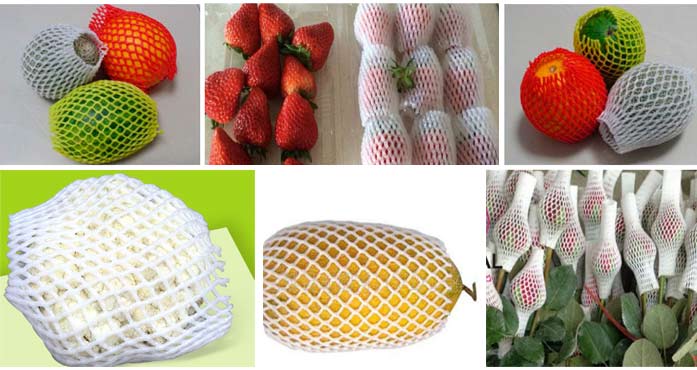 The reducer adopts famous brand products, with large transmission power, not easy to damage, and long service life. The screw is thickened and lengthened, the extrusion volume is larger than similar products, and the foaming ratio is high. The rotating part of the die head is linked with the screw cylinder as a whole, with a high degree of automation and easy operation.
The double-cylinder large-flow air pump developed by our factory adopts frequency conversion speed regulation method, which is stable in operation and has good sealing performance. The plunger diameter has various specifications such as ф12-ф14, which can be used for a variety of foaming units, such as foaming net, foaming cloth, foaming sheet, etc.
EPE foam net machines can be customized according to customers' requirements.
Email: info@epe-machine.com