EPE laminating machine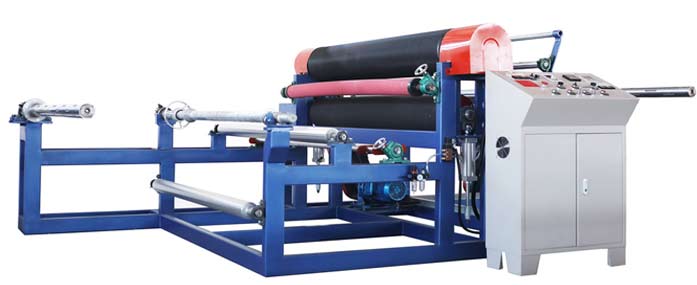 The EPE laminating machine is mainly used for laminating EPE foam sheet and a layer of laminating material which can be PE film, aluminized film, plastic coated paper, plastic coated cloth, etc.The film-covered foam sheet has a brighter surface due to a thin and transparent plastic film on the surface. It not only improves the strength of the product and prolongs the service life of the product, but also is moisture-proof, waterproof, anti-fouling, wear-resistant, folding-resistant, and chemical-resistant, with a good surface finish. It can print text and pictures, and improve the product grade. The finished product is widely used for floor heating, luggage linings, life jackets, wooden floor cushions, car sunshades, motorcycle sun protection seat cushions, as well as the packing for household appliances, precision instruments, high-grade porcelain, etc.

Technical Parameter Of EPE Laminating Machine:
Model

FM1400

FM1700

FM2200

Product Width:

1200mm

1500mm

2000mm

Way of Heating

Stainless steel rod electrical heating

Main Motor Power

1.5kW

2.2kW

4kW

Installed Power

10kW

15kW

35kW

Dimension

4.5×1.8×1.2m

4.5×2.2×1.2m

4.5×2.3×1.2m

By subscribing to our mailing list you will always be updated with the latest news from us.
EPE laminating machine can make floor protective foam ( EPE sheets laminated with PE film). The name of the company can be printed on the surface of the PE film). EPE laminating machine doesn't need to apply glue, it is electrically heated and environmentally friendly. It is simple and easy to operate. The product can be used for wooden floor protection. The cost is low, only about 0.03 USD per square meter. It is anti-tear, waterproof, anti-collision and anti-friction. Both the cost and practical effect of the floor protective foam made of epe far exceeds that of other similar protective products. It is the industry trend for EPE to replace other similar protective products.
We make two types of laminating machines. One type uses hot roller which has electricity heater, and uses the heat to press two layers of materials into one. The other type adopts hot air. It is for laminating XPE sheet with different kins of films.
If you don't know which type you should use, welcome to contact me.Email:info@epe-machine.com
The technical parameters of the EPE laminating machine are as follows: (We can customize the laminating machine according to customers' requirements)